Career Training Institute - Career Training Center. Career Counseling, Guidance, And Support For Career Success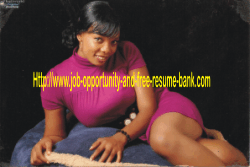 Career training institute - Welcome to the global career training center that provides counseling, guidance, and support for success oriented candidates. If you want advanced career training, you have come to the right place.
This career training institute is dedicated to helping everyone attain that which they dream about day in day out . . . a successful career. The goal of this global career training center is to help you become the man or woman you desire to be irrespective of the obstacles that stand in your way.

What makes this career training institute different? Why use our service?

The reason is pretty simple.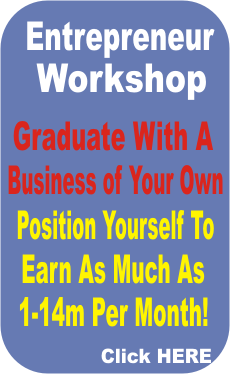 This career training center is managed by Samson Itoje an experienced love relationship advisor and real estate, web development, management and career consultant with 14 years industrial experience in two multinational companies.
Samson Itoje has seen it all. He has done this and done that. He has been here and there. He is a multi-discipline expert that has real life experience of how organizations work and how to structure your career development in order to be valued by high-paying organizations.
He is also a business owner and so understands what organizations seek, big or small.
Want a successful career? Want to be a leader in your profession of choice?
Then talk to Samson Itoje and his team . . . the team at Erimama Investment Company Ltd, owners and operators of this global career training institute and the Celebrity Wealth Club.
| | |
| --- | --- |
| | Seamless Solutions career training center is about helping young people develop a career path that they are passionate about, the career they really love to pursue. And it's not just about young people. Seamless Solutions career training center also caters for adults who already have a career that is making their stomach turn . . . adults who want to change their career path and need solid career advice from an expert who knows just what to do to savage the situation. |
Real life experience has shown you that it's not enough to be passionate about something. You have to do better than just have passion to be successful. You have to follow the right path and do the right stuff in order to be successful at whatever career you wish to pursue.
For example, you can't become a successful musician by just being passionate about music. And you cannot become a successful basketballer or medical doctor with passion alone. While passion is important, you have to configure yourself to do the right stuff to become successful at that dream career. Otherwise, it will remain just that . . . a dream.
This global career training institute prepares you for success by helping you do an honest self assessment of who you really are and then take you by the hand in the direction of your destiny.
Everyone needs a little push every now and then. Sometimes a little push is all you need. Sometimes you need to be whirled around from a destructive path into the road that leads to life . . . the life of your dreams.
Whatever it is you need to succeed . . . a simple push, a kick in the butt, or a complete 360 degrees turn . . . this career training center will give it to you.
That is the beauty of working with a no non-sense straight-to-the-point career guide and consultant like Samson Itoje.
Ready to take your career to a different level?
Then talk to Samson Itoje.
How It Works
Samson Itoje offers online career training through skype video conferencing and personal one-on-one training.
If you live in the same country as Samson Itoje, you can do a one-on-one training with Samson Itoje. If you don't, then video conferencing with Skype is the only option available to you.
Even if you live in the same country as Samson, or even in the same city, you may still prefer video conferencing with Skype. Whatever the option you choose, you will get the same value in terms of training and guidance.
Now, the big question.
What does it cost?
You pay $75 dollars per hour of consultation with Samson Itoje.
Once you make the payment, you will be directed to a customer care page with instructions on how to book a time slot and synchronize your watch with that of Samson in order to kick-start your career training program.
Get 33% Discount!
Samson Itoje and the team in the career training institute want you to benefit from the unique and practical perspectives we offer our clients. So Samson and his team at the career training center are offering you an opportunity to get as much as 33% discount on the career counseling fee.
How do you benefit from that discount?
Just bring a friend along for the consultation. That is, book a 1hr career counseling session for two for just $100 USD. That means you pay $50 and your friend pays $50.
Ready to make a difference to your career? Want to make your dreams come true?
Then click
HERE to pay for one seat (only you, $75) counseling session or
Click
HERE to pay for two seats (you plus a friend, $100) career counseling session.
P.S: Samson Itoje is an experienced consultant with specialization in real estate, leadership, internet business, and business management. Samson is based in Lagos Nigeria.
P.P.S: Don't have a credit or debit card? No problem. Contact us to request information on how to pay by direct deposit to our bank account or by bank wire transfer.
P.P.P.S: Post or find job opportunities by country, profession, or industry.
Back To Home Page From Career Training Institute Subscribe To The Employment Guide Newsletter For Job Opportunity And Career Development Tips