Nursing Employment Agencies Worldwide - The Nursing Employment Agency Directory.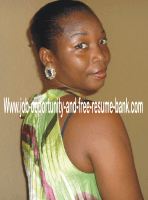 Nursing employment agencies from all countries of the world - This is the premium nursing employment agency directory featuring nursing job agencies providing nursing jobs to qualified candidates.
If you have a nursing job agency, this is the place to list your agency so that nurses who desire to use your services can easily find you.

Are you a nurse looking for a nursing agency to list your resume with? Looking for job opportunities within the nursing industry?
Then review the profile of the nursing agencies in this directory by browsing the links underneath the form shown below.
If you have nursing employment agencies, list your agency here using the form below. When you list your agency in this nursing job agencies database, you can be rest assured that employers who want to engage you will find you. And so will nurses who want to connect with jobs in your employment database.
You see, nurses are just like people of every other professional. There are those who have jobsa and there are those who do not. Even among those nurses that are currently employed, many are looking for greener pastures . . . a better job, better pay, better conditions of service.
Funny enough, there are certain hospitals and health care centres that have good conditions of service but they complain that it's difficult to get hardworking and selfless nurses to work for them.

On the other hand, there are thousands, even millions, of hardworking, committed, and selfless nurses who do not have their dream job in their dream organization.
So, what is the problem?
It's pretty obvious. Many health care institutions are not configured to go through the rigour of the recruitment process. So they jump at every available nurse and hand them a job. Several months down the road, they discover they have made a huge mistake.
Hospitals and health care centres are in the business of saving lives. I think they should focus on that and leave the experts to recruit suitably qualified staff for them as per defined person specification.
The nursing employment agencies play this role and this nursing job agencies database bring all the employment agencies under one roof so employers have opportunity to evaluate several agencies before choosing the one that is most suited for the job.
So if you work for nursing agencies or you own one, do not hesitate to post your company profile in this directory. The popularity fo this global job site will translate into big contracts for your agency.
If you are a nurse looking for a lucrative job, take advantage of the extra help these nursing job agencies provide. You never know, God could use one of these agencies listed here to get you that dream job.
Have faith. Live the dream!
P.S: Job seekers . . . post your resume in the free resume database so employers who need your services can find you.
P.P.S: Post or find job opportunities by country, profession, or industry.
Post Your Nursing Employment Agency
Services Free
Do you own or manage an employment agency for nurses?

Post your agency services and contact information in this employment web site using the form below.

Guess what?

It's totally FREE!

Simply use the form below.

NOTE:

1. The message you post here MUST be original and in your own words.

2. Your contribution should be at least 400 words otherwise it will be deleted.

Back To Home Page From Nursing Employment Agencies Worldwide Subscribe To The Employment Guide Newsletter For Job Opportunity And Career Development Tips